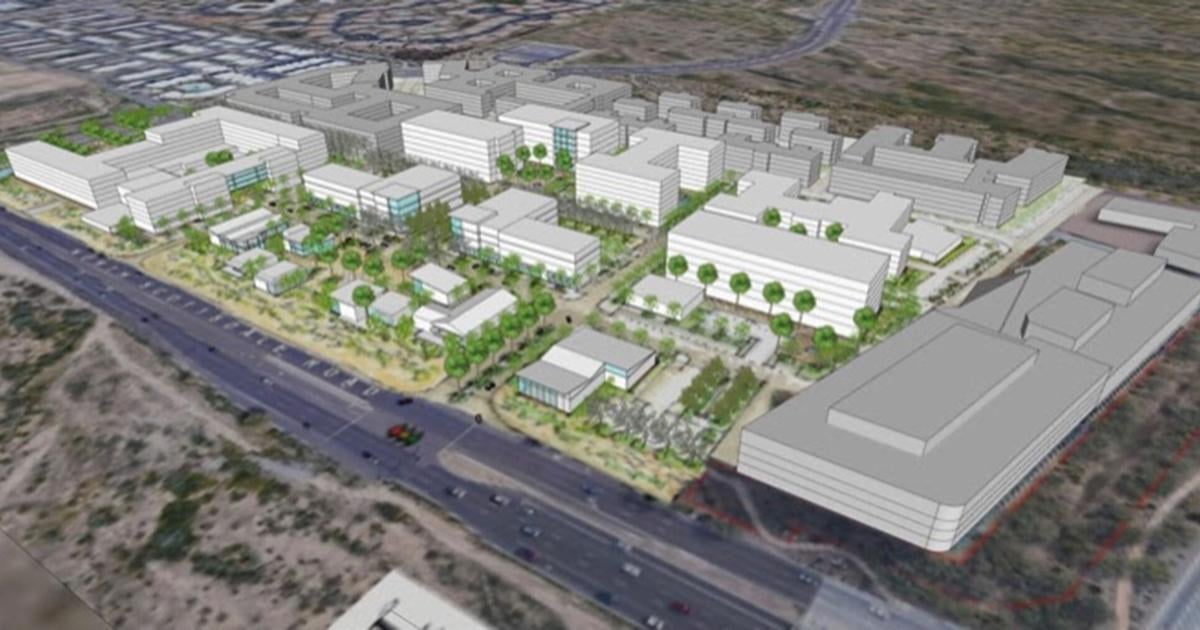 Work begins on hotel and retail phases of One Scottsdale |
Work has begun on the next phases of One Scottsdale – a 75-acre development that will house a Hilton Home2Suites as well as retail stores, restaurants and medical practices north of the 101 Loop.
First on the construction to-do list was to finalize the infrastructure for the Hilton Home2Suites, which is due to open in October, and to put the infrastructure in place for the next retailers – which turned out to be a expensive chore, according to developers DMB Associates, Inc. .
"We have invested an additional approximately $4 million in infrastructure to support hotel, retail and office users, as well as some additional retail areas along Scottsdale Road," said Michael Burke. , senior vice president of business development at DMB.
However, rising costs were among the issues that Burke was all too aware of throughout this project.
"The portion of the infrastructure between Thompson Peak and Legacy Boulevard took about six months longer than expected, primarily due to labor and supply chain issues," he said. "Our budget wasn't as impacted, but the infrastructure was.
This had a significant impact on the 54-acre project south of Legacy Boulevard that DMB envisions as a mixed-use "village" that will include a multi-family project with StreetLights Residential.
"We're just getting ready to start building the stand on the multi-family lot and it's been impacted more than anything by construction prices and inflation," Burke said.
Despite delays and rising costs, Burke and the rest of his team remain committed to completing the project and giving residents like Susan Bansak, CEO of DMB Associates – who lives in North Scottsdale – a place to dine and shop more near their place.
"I live in Pinnacle Peak and can't tell you how thrilled I would be if I didn't have to drive any further south than Thompson Creek Parkway to get the exciting food and drink offerings and other things to my disposal," she said.
"We want to do something exciting, different and that will benefit the city of Scottsdale and all the constituents it serves."
The project recently received approval from the city's Design Review Board to move forward with a condominium complex that has already attracted interest in the 45 units made available for presale.
Also in the works for One Scottsdale is 65,000 square feet of food and beverage space and DMB is working on the feasibility of adding a seniors residence to the project.
"There is a lot of demand. It's a great project, it's a great location, and there's been a ton of planning and design work to make it something the city hasn't seen in a while," Burke said.
With progress towards securing more of the land first purchased nearly 20 years ago, it is loosely estimated that it could take another decade to fully construct the 75 acres that make up One Scottsdale and a determinant of that will be the economy, according to Burke.
"It's hard to say because it depends on things in the economy and what happens with inflation," he said. "It could be sooner, but inflation issues, labor shortages talk about recession now could very well delay it further."
Despite the long lead time for completion, Bansak and Burke believe it will be an exciting addition for Scottsdale residents.
"I think our location is neat because it's kind of a gateway to North Scottsdale where it's not quite urban and it's not quite suburban, so it's a great place to transition," Bansak said.
Info: dmbinc.com