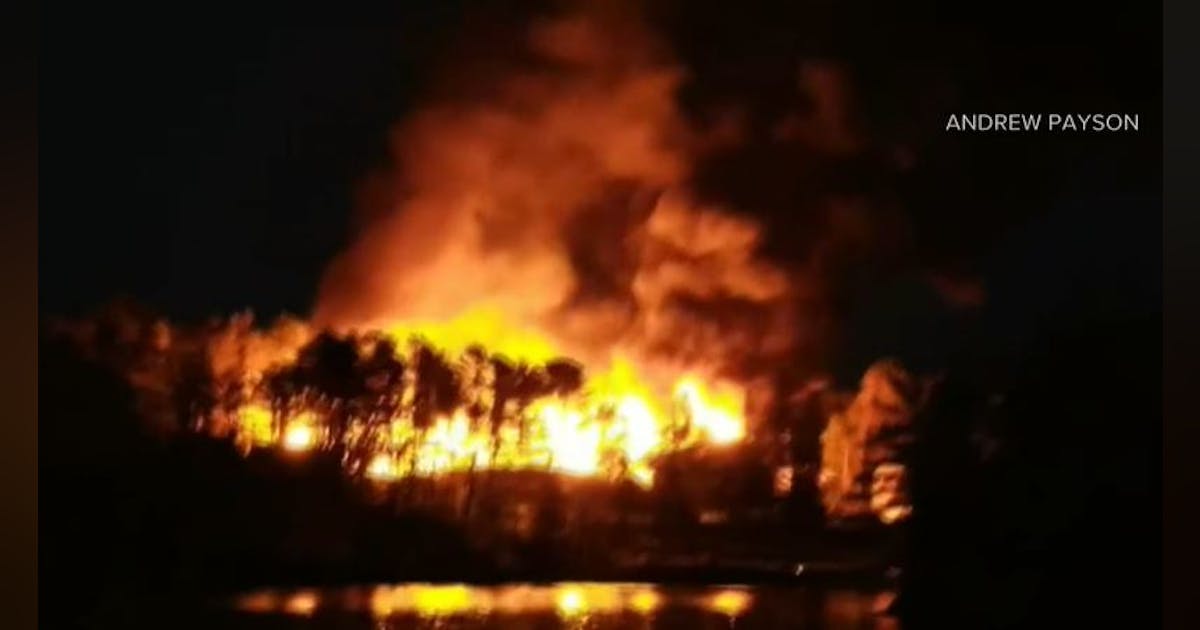 Witness: ME Waterfront Hotel 'leveled' in Monday Night Blaze
A waterfront hotel in Boothbay Harbor was ablaze Monday night and firefighters from multiple cities responded, authorities said.
Wiscasset Deputy Fire Chief John Merry, whose department was one of many responders, said heavy fire could be seen coming from the Beach Cove Waterfront Inn, a large two-story building at 48 Lakeview Road on West Harbor. Pond.
Central Maine Power Co. reported that more than 2,000 customers in Boothbay, Boothbay Harbor and Southport were without power as of 10:10 p.m. The greatest concentration of outages occurred on Lakeview Road, McFarland Point Drive and McKown Street.
Watch the video
Andrew Payson from Southport, about five miles from the blaze, said he drove to the hostel and took pictures showing the whole building in flames.
"He was equalized," Payson said. "I just can't get over it."
From her home in Boothbay Harbor, Sharon Wood said she heard a noise that sounded like a loud explosion that lasted nearly a minute. Around the same time, flames and smoke rose above the treeline in the distance. Like other residents of the area, she temporarily lost power.
A Lincoln County Communications Center dispatcher said Monday night that no injuries were reported. He said 11 area fire departments responded to the blaze, with some providing station coverage. The fire was largely under control by 10:30 p.m., but crews would remain at the scene, he said.
According to its website, the Beach Cove Waterfront Inn is located on Route 27, about a mile from downtown Boothbay Harbor on 3 acres overlooking West Harbor Pond.
(c)2022 the Portland Press Herald (Portland, Maine) Distributed by Tribune Content Agency, LLC.