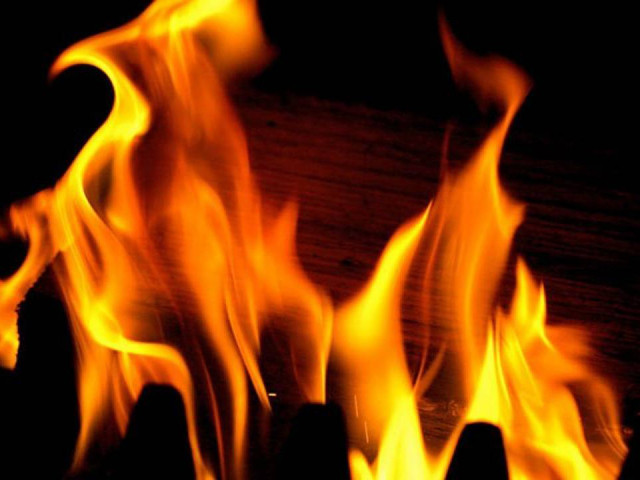 Nine dead in Dadu village fire
CARACHI:

As many as nine people, including eight children and a woman, died in a fire that took place in the village of Faiz Mohammed, near the town of Mahar, in the district of Dadu.
The village of around 120 houses was completely destroyed in the fire.
According to details, the fire started in Faiz Muhammad Chandio Goth, about 25 km from Mahar town. Villagers said no fire engines were available to reach the spot and put out the flames.
Sources have informed The Express Tribune that there is a fire station in Mahar town but no tenders are available.
Villagers said eight people were injured in the fire and were rushed to hospitals in Larkana and Mahar town.
More than 50 animals, including goats, buffaloes and cows, were also burned in the blaze.
A villager said the severe water shortage was the main reason residents were unable to put out the flames on their own.
Shafqat Hussain, a local resident of Mahar town, said no aid had reached the village until Tuesday evening.
Read more: Four children and a woman die in Karachi slum fire
Villagers said the fire started at 11:30 p.m. Monday and lasted until 9 a.m. Tuesday.
Meanwhile, Sindh Chief Minister Murad Ali Shah has expressed deep sorrow over the deaths of innocent villagers. He ordered the district administration to intensify the rescue operation and provide medical facilities for the injured.
He further requested the administration to move the victims to the safest location. The Chief Minister said he needed to be updated on every development regarding the rescue operation.
He also ordered the police to help the district administration during the rescue operation.
Published in The Express Tribune, April 20and2022.