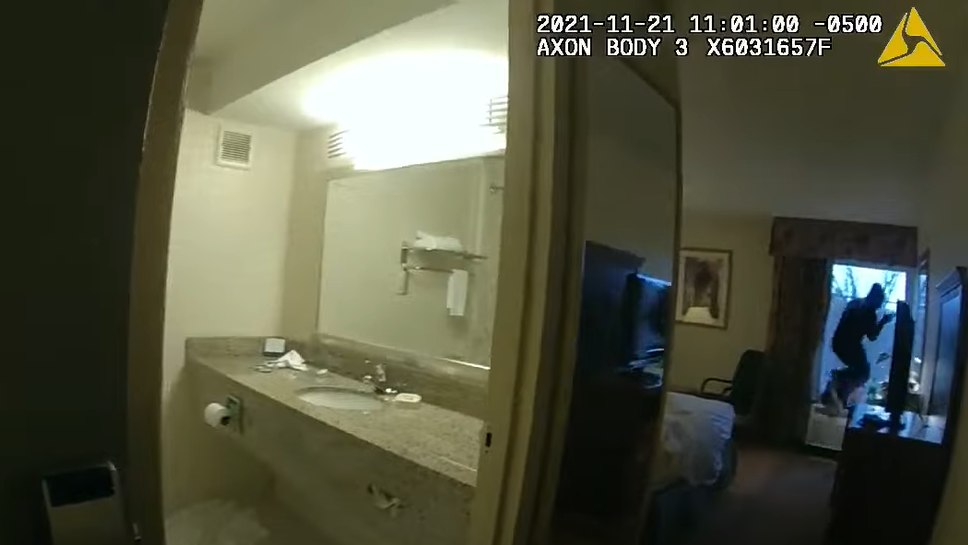 Kidnapping suspect bounces off hotel window trying to run away from cops
[ad_1]
By Mike Stunson
Charlotte's Observer
BLUE ASH, Ohio – Staff at an Ohio hotel have alerted police to a kidnapping suspect whose plan to escape through a sixth-floor window has gone awry, police say.
Blue Ash police arrested Onjre George on November 21 after a hotel receptionist noticed a woman he was with looked "in bad shape," police said in a statement. hurry.
"(The attendant) said she was able to quietly ask the woman if she was okay, and the woman used body language to indicate something was wrong," police said.
Officers questioned George in his hotel room, then searched him, video shows. When an officer told George not to strain, the suspect rushed to the window.
But instead of escaping through the sixth floor window, George bounced off it and fell backwards.
"Sit down, mate," the arresting officer said to George when his escape failed.
The officer pointed his Taser gun at George, who was then taken into custody. George faces charges of kidnapping, rape and assault.
Police said George and the victim knew each other and it was not a random kidnapping.
Police told WXIX the victim was taken to hospital, but his condition was unknown. George's bail was set at $ 205,000.
Blue Ash Police Chief Scott Noel called the hotel attendant a "hero," WLWT reported.
"We're always stressed out for people if you see something saying something. Well, she saw something and she said something, "Noel told the outlet.
© 2021 The Charlotte Observer. Visit charlotteobserver.com. Distributed by Tribune Content Agency, LLC.
[ad_2]