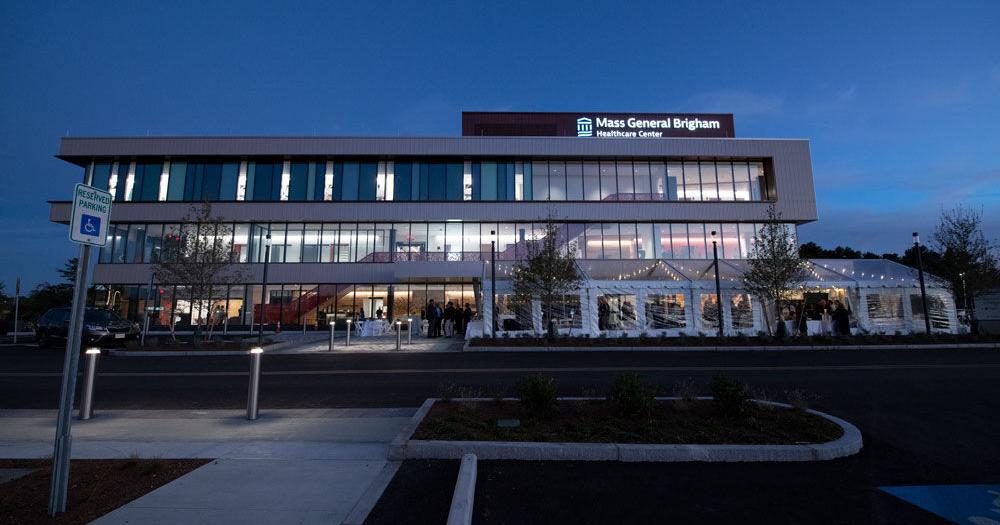 Inauguration of the Tuscan Village health facility | New Hampshire
SALEM, NH – Mass General Brigham Integrated Care at Tuscan Village is now open, offering primary care, behavioral health services, imaging and possibly more.
A hospital spokesperson said outpatient surgery – which will take place in four top-floor operating rooms – will not occur until after the New Year, but all other services are available. The building's completion was celebrated with a recent ribbon cutting attended by hospital, state and local leaders.
Construction of the 62,000 square foot structure – spread over three floors – began in September 2020. At full capacity, it will accommodate up to 250 employees.
Spaces exist for group visits and wellness classes, and each exam room is equipped for virtual care.
A landscaped outdoor terrace is an accessible space for staff, patients and the public.
The facility's imaging department offers CT, MRI, mammography, ultrasound, and X-ray services. A licensed public blood collection station on the first floor welcomes patients on a first-come, first-served basis.
The second floor – 31 exam rooms – houses specialty care clinics including physiotherapy, non-invasive cardiac testing, a full audiology lab, and exam rooms for ophthalmology and optometry departments .
Visit massgeneralbrigham.org for a full list of offers.