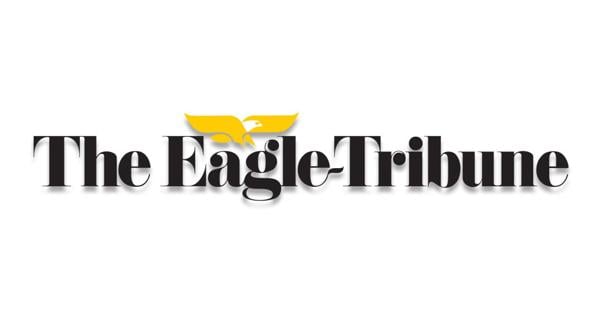 House approves Trahan bill requiring opioid training | Merrimack Valley
BOSTON — Congress is poised to require more training for doctors to recognize signs of opioid abuse amid rising addiction fueled by the pandemic.
A bill approved by the U.S. House of Representatives on Wednesday, co-sponsored by U.S. Representative Lori Trahan, D-Westford, includes a proposal that would require standardized training for medical professionals and students to recognize the signs of opioid dependence and to provide patients with advice on seeking treatment.
The Access to Medicines and Education Expansion Act, which was co-sponsored by Rep. Annie Kuster, DN.H., would also require prescribers of opioids and other highly addictive drugs to undergo training on addiction to ensure they have knowledge about addiction prevention and treatment. and medication management.
"Healthcare professionals often interact with and have the ability to provide effective treatment to people with addictions, critical opportunities to save lives," Trahan said in remarks to the House ahead of Wednesday's vote. "But too often those opportunities to help are missed."
Trahan said the proposal is supported by research that shows many clinicians cannot "confidently" diagnose and treat patients with substance use disorders.
"Stigma, discrimination, and a lack of understanding about addiction have kept far too many Americans from accessing evidence-based addiction care," she said.
The approval of the proposal comes as health officials point to an increase in opioid-related overdose deaths during the pandemic.
Nationally, opioid-related overdose deaths hit a record 107,000 in 2021, a 15% increase from 2020, according to the US Centers for Disease Control and Prevention.
The federal agency said this translates to approximately one overdose death in the United States every 5 minutes.
In Massachusetts, there were 2,290 confirmed or suspected opioid-related deaths in 2021, up 8.8% from 2020, according to a report released Wednesday by the state Department of Public Health.
State health officials attributed the rising death rates to the effects of the COVID-19 pandemic and "an increasingly poisoned drug supply, primarily with the potent synthetic opioid fentanyl."
Fentanyl was present in 93% of overdose deaths for which a toxicology report was available, officials noted.
More than 10,000 people have died of opioid-related overdoses in the Bay State in the past five years, according to state health data.
The legislation, which still needs to be approved by the Senate before going to President Joe Biden's office for consideration, would reauthorize several teen suicide programs established under the Garrett Lee Smith Memorial Act, which is due to expire at the end of September in l absence of congressional action.
The Garrett Lee Smith Memorial Act, approved by Congress in 2004, is named for the son of former Oregon Senator Gordon Smith, who died by suicide in 2004. The law was last authorized by Congress in 2015.
Trahan was part of a bipartisan group of lawmakers who sponsored legislation reauthorizing the law, which was included in a broader mental health package.
Health professionals have noted a substantial increase in mental health issues, particularly among adolescents, fueled by lockdowns and isolation during the pandemic.
Last year, a coalition of health groups, including the American Academy of Pediatrics and the American Academy of Child and Adolescent Psychiatry, issued a dire warning that the youth mental health crisis has become an "emergency national".
Christian M. Wade covers the Massachusetts Statehouse for North of Boston Media Group newspapers and websites. Email him at [email protected]