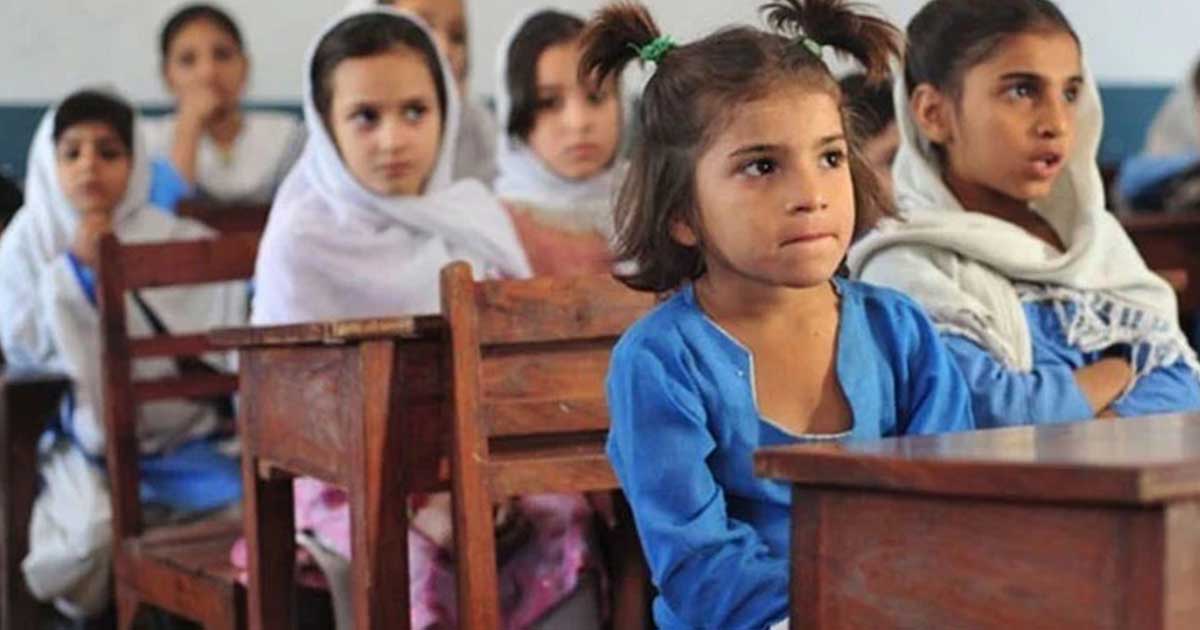 Does Sindh lag behind other provinces in literacy?
An image comparing literacy in different provinces is making the rounds on social media. According to statistics, Sindh lags behind all provinces in learning and literacy with only 24% of 5th graders reading English sentences.
13 consecutive years in power since the 18th Amendment and Sindh lags behind all provinces in learning and literacy.

The PPP keeps Bhutto alive through ghost schools. pic.twitter.com/sAeH3kdf9X

— Enkidu (@Fallibilist1) March 11, 2022
According to figures, Azad Jammu and Kashmir has become the most literate province, where 86% of children can read sentences in English. Punjab then Gilgit-Baltistan follow AJ&K.
According to wider public opinion, the Sindh government has failed the province. Social media users have denounced the Pakistan People's Party, which has ruled the province for more than a decade now, saying it is keeping Bhutto alive through ghost schools.
Read more: Sindh Minister of Education transfers daughter to private school?
According to a report in Express Tribune, 11,000 ghost schools in Sindh have teachers but no students. He added that the teachers in these schools receive reasonable salaries without doing any work, which strains the limited resources of the state.
The report also pointed out that there are 1.8 schools per 1,000 students in rural Sindh. Meanwhile, barely 15% of primary and secondary schools have two teachers. There are just over 2,000 secondary schools compared to around 49,000 primary schools.
Not only that, but many schools even lack adequate facilities like drinking water, toilets, playgrounds and boundary wall. For these reasons, school enrollment has become stagnant, according to the report.
Read more: Women's education in Pakistan: An important hour needed
Earlier, the Chairman of the Higher Education Commission of Pakistan, Dr. Tariq Banuri was quoted as saying that "Pakistan's education system cannot produce either good students or good citizens". Szabist Chairman Shahnaz Wazir Ali added that universities are not focusing on social sciences to solve our societal problems.
According to another report, Sindh has purchased school desks for Rs. 29,500. In a complaint to the Sindh government, Transparency International Pakistan said that the provincial department of education will purchase desks for public schools from a higher rate of 320%.
Scandal in Sindh: school desks cost Rs. 29,500?
TIP said bidders were offering tender prices between Rs. 5,700 to Rs. 6,860 per office. But the provincial Department of School Education and Literacy failed to award contracts resulting in a loss of around Rs. 3.3 billion to the Treasury.
On the other hand, SELD announced a 5-day training on the topic of digital learning in collaboration with UNICEF Sindh. Taking to Twitter, the department said that the Sindh government aims to provide quality access education through digital technology to all children in the province.
With the vision of providing access to quality education through #digital technology to all the children of #SindReform Support Unit #SELDGovernment of Sindh in partnership with #UNICEFSindh organized a five-day training on #DigitalLearning Theme, where the master trainers of selected pic.twitter.com/4dSei43qMD

— Sindh School Education (@SELD_Sindh) March 11, 2022
Critics have urged the Sindh government to improve the standard of education in these schools by hiring quality teachers and offering them better salaries. They should at least benefit from the basic facilities, if not the high-tech ones available in developed countries.