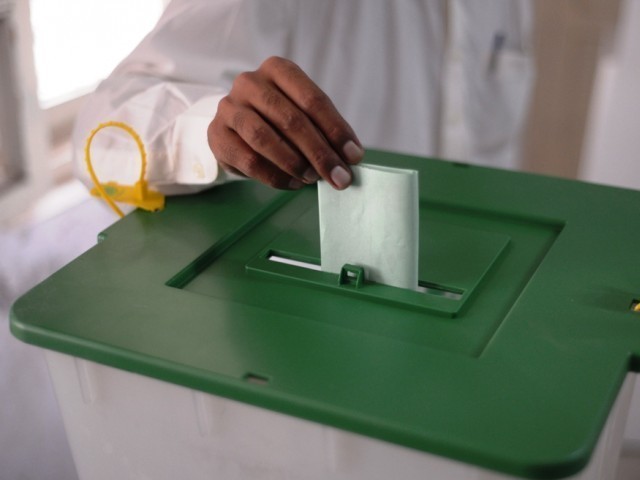 Chichawatni will have 46 villages, seven city councils
CHICHAWATNI:

In the first phase of the preparations for holding local body elections in Punjab, new constituencies have been announced by the Election Commission in Sahiwal district.
Under the new Local Government Act, the name of the Union Council will be changed to Village Council (VC) in rural areas and Neighborhood Council (NC) in urban areas.
The number of village councils in Chichawatni tehsil increased to 46 after the new delimitation, while the number of ward councils increased from three CUs to seven.
As a result, there have been major shifts in rural and urban boundaries.
Read: JUI-F candidate wins Peshawar mayoral seat in re-ballot
After delineation, Chichawatni NC-1 includes Shamspura, Darwishpura, Bilalganj, Railway Road, Ghalla Mandi and Lakkar Mandi regions. The population under the council is 14,111.
NC-2 comprises the city of Mehrabad, Marzipura, Ahmednagar, Gulshan Rahim, Tehsil Kachehri, municipal office and civil lines with a population of 13,958. NC-3 includes Hayatabad, Hassan Town, Ali Town, Inner Bypass and part of area 39-12L. The population of the council is 13,730.
NC-4 includes the areas of Islampura, Bihar Colony, Faisal Colony, Cheema Town, Ghafoor Town, W Block Housing Colony and Blocks No. 16, 15, 12, 11, 8, 7 and 4, with a population of 14,115 inhabitants.
NC-5 comprises Blocks 19, 18, 9, 6, 5, 2 and 1 including Block E of Housing Colony, Christian Colony and Ward 20 of Muhammadabad with a population of 15,225. NC-6 comprises the areas of wards 21, 19, 18, 17, 16 and parts of Muhammadabad with a population of 15,656.
Ward Council-7 has a population of 14,448 in Al-Fatah City, Shakir Colony, Wali City, Odh Colony and Babu City.
According to the rules, each village council should have a population of 25,000 and a neighborhood council of 20,000.
Local body elections are expected to be held on a party basis in May.
However, after the announcement of the constituency boundaries, political activities in the tehsil increased.
Published in The Express Tribune, February 15and2022.