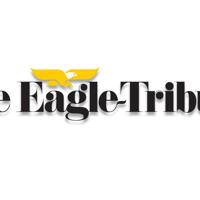 48 waterfront condos in Haverhill | Haverhill
[ad_1]
HAVERHILL – Despite opposition from neighbors, city council approved a condominium development overlooking the Merrimack River in Bradford after the project was reduced from 60 to 48 units at market rate.
Following a public hearing on the matter, council voted 6-3 on Tuesday to allow local businessman Ernie Cioto to construct three five-story buildings at 38 Railroad St., a former industrial fair site. east of Crescent Yacht Club and in one of eight riparian zoning districts.
Neighbors have opposed the project since its introduction in 2019, saying it will cover too much ground, be too high and create traffic jams.
Coito's attorney, Paul Magliocchetti, addressed the council on Tuesday evening to seek approval of the site plan for 48 one- and two-bedroom units instead of the 60 units initially proposed.
Council President Melinda Barrett asked if the project could be reduced to 45 units. In a brief chat with Cioto, he reluctantly agreed to do so if that was what it would take to get his project approved.
Following the three-plus hour meeting, council adopted Councilor Michael McGonagle's original motion to approve 48 units, but there was no motion to change it to reflect the 45 units that were discussed.
Barrett, along with Councilors McGonagle, Colin LePage, Mary Ellen Daly O'Brien, Timothy Jordan and William Macek voted in favor of the project, while Councilors Joseph Bevilacqua, Thomas Sullivan and John Michitson opposed it.
As part of the project, Cioto, who lives in Boxford, said he would create an extension of the Bradford Rail Trail along the riverside of his development.
He said he was not looking for any special permits or exemptions from the city and called his development project "right." It was referring to a developer's right to build once they have met all of the requirements set out in the city's waterfront zoning ordinance.
Cioto said he bought the Railroad Street property in 1999 to house his plumbing business and that he had also run an Italian bakery there in the past.
"All I'm trying to do is revitalize a devastated area," Cioto said. "I am not an outdoor developer without concern for my neighbors and I believe I have made several changes to address the concerns of the neighbors. I firmly believe that when the project is completed it will be the start of a Renaissance Haverhill River Renaissance. for the enjoyment of the whole town. "
Magliocchetti said that according to the city's zoning, the 1.4-acre site would allow 56 residential units.
Kenneth Cram, director of traffic engineering for Bayside Engineering, said the last traffic survey in this area was conducted in 2016. He estimated that traffic to and from the Cioto development would not add significantly to congestion in the region.
Magliocchetti said the project's parking plan has been revised to eliminate the need for a city easement and an agreement with National Grid. He said the revised plan includes 81 parking spaces at the site, 72 of which are required by law. He noted that the project had obtained a pillar easement to create part of the parking lot, but he did not identify this pillar.
He said the revised plan also eliminates the need to use an old railroad bed for parking, which he says will free up land and allow the city to widen the street.
Several people who did not live in the area spoke in favor of the project, including Matthew Juros, chairman of the board of directors of the Grand Haverhill Chamber of Commerce.
Juros said the project will help the growth of the city center as it is within walking distance of the city center.
"In a larger context, what we're seeing is a trend where people who can financially access expensive housing in Boston are choosing to live in smaller, less dense towns outside of Boston, like Haverhill," a- he declared.
Dana Fields of 23 S. River St., a neighbor to the project, said it was "just too big" and noted that 40 apartments are being built on nearby South Grove Street and five more units are under construction on nearby South Grove Street. accommodation are provided in the area.
"You are talking about almost 100 more families where 11 families live," he said. "It's going to have a huge impact on the neighborhood and it won't be a positive impact."
William Gould of 1 S. Charles St. said traffic exiting the project's exit driveway could trigger accidents and vehicles could end up hitting his home.
"I think this should be postponed," Gould said. "This (project) is just too big for this space."
Michitson called the project good for the city, but questioned whether it was "reasonable" for a site of just 1.4 acres. He called this a "disagreement" for the neighborhood.
"I think you are pushing against an ordinance which is very lenient," he said, asking Magliocchetti to consider reducing the number of dwellings and reducing the height of buildings.
Magliocchetti said there was no way the project could eliminate its first item without significantly affecting its "aesthetic".
McGonagle said the project will increase the value of surrounding properties and it is a good project for the city.
"If this is in fact a legal proposition, I don't think the city council has the right to say no to this project at this stage," he said.
Sullivan spoke out against the project, saying the streets in this neighborhood need to be drastically improved before this kind of development can happen.
"Just because it is legally authorized does not mean that it is fair," he said. "I have a bad feeling about this because we are not doing our part. Before we can continue to offer a major development along the Merrimack River, and this particular stretch, we have to come up with a system of road improvement. transformational for everyone who resides here. "
[ad_2]